Paul's Double Wide Office
Mobile Home Movers | Licensed across States
For Paul to move his mobile office from Jefferson City, MO to Rogers, AR, he needed a mover that was licensed in both states. Failure to do so, his mobile office would have to be moved across Missouri by one mover and on arrival at Arkansas border, it would have to be shifted to another mover licensed in that state. To avoid the stress and hassle of having two movers, Paul knew just the place to find licensed top rated movers to move his mobile office in different states. He proceeded to MobileHomeMovers.com where he posted clear photos of his mobile office including its skirting, as well as a description that involved its origin and destination. Having in mind that not so many movers are licensed in different states, he was patient enough to wait for bids from licensed ones. After some time, he started receiving notifications of bids from various movers. Having read the MobileHomeMovers guidebook, he knew how to choose the best movers.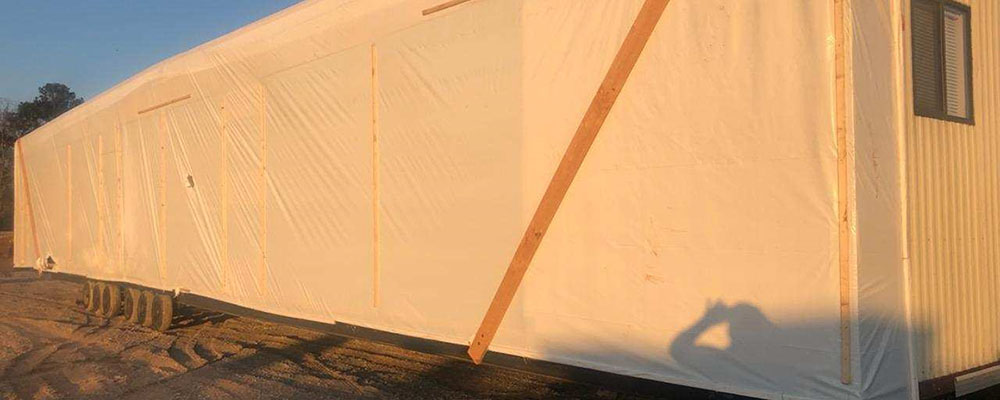 How To Choose the Best Mobile Home Movers | MobileHomeMovers Guidebook
Paul took his time while choosing a mover. He did not rush into choosing the cheapest because he knew cheap is expensive. He compared ratings and reviews of different movers before arrival on his final one. He asked the movers questions through the MobileHomeMovers chat platform asking whether they were insured or licensed and depending on how they answered, he continued to narrow his list down. Finally, he chose Heavy Haulers. They were licensed across the country, their insurance would be more than enough to cover his mobile home as well as enough resources to make his mobile office moving successful. His mobile office already had tires that were in good condition but his mover was to bring spare ones which he would buy from them if the ones he had got worn out along the way. He also hired hitches and axles from his mover because he did not have them.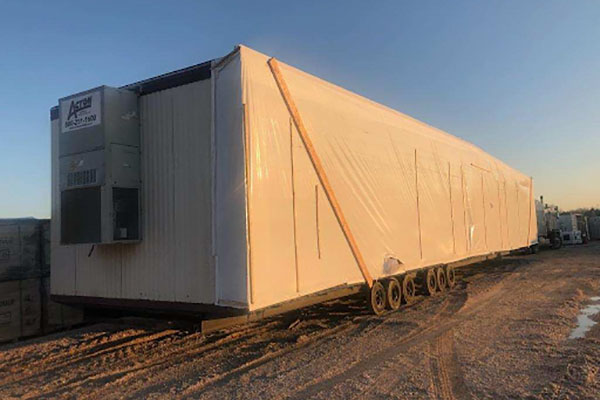 Conclusive Shipping of Office Trailers from St Joseph to Mcleansboro
Paul had prepared his mobile office by following the steps from MobileHomeMovers guidebook. He removed all the loose fixtures and packed them on the floor of the mobile office. He did not have a lot of items in his office so the few ones he had were carefully put in boxes and properly secured on the floor of the mobile office. This would help prevent them from moving around during transit and cause unbalancing. When the moving day came, everything was ready. Heavy Haulers came with a toter truck that was to be used to move Paul's mobile office. They confirmed that the weight of the items in the mobile office would not make the mobile office too heavy. They also ensured everything was tightly secured on the floor to avoid movement along the way. Then, they wrapped the mobile office all around to protect it along the way. This would shield it if it rained along the way and also from bruising. Professionals from Heavy Haulers then securely attached the mobile office onto the toter truck and were ready to leave. Paul's mobile office was safely delivered in Arkansas all the way from Missouri in the same condition it was picked up in and on time.